Tips how to protect yourself and your lone workers!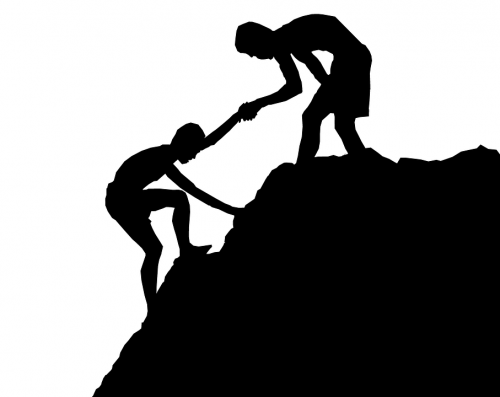 The number of people working alone (e.g. service, trade, social, medical and the whole of the care industry) is constantly increasing. More than six million people in the UK work either in isolation or without direct supervision.
The Health and Safety at Work Act 1974 and the Management of Health and Safety at Work Regulations 1999, states that employers have a legal duty to assess all risks to health and safety, including the risks for lone working.
"I run a SME consulting company. I'm not a home carer or freelancer but I realise that if my staff spend time working alone in our office or visit our clients they should feel safe. I have a legal duty to protect my staff at all times. A Lone Worker risk assessment is the critical first step to complying with the law. The second is then to protect both staff and my business. I do not want to wait until something happens to find out the impact on my staff and the cost to my business! ", says Robert Little, the Founder of MyTeamSafe and Operations Director, HILLINGAR.
Lone work does not automatically imply a greater incidence of violence or higher safety risks, but it is generally accepted that working alone does increase the vulnerability and anxiety of workers.
Due to inaction, if an incident happens to a lone worker it could cost a company up to £20,000 for each breach. In serious cases responsible people could also face imprisonment or a disqualification from acting as a company director for up to 15 years.
How to protect your team?
Recommended procedures from MyTeamSafe:
1. Assess all areas of risk including feeling vulnerable or exposure to violence, as well as manual handling, the medical suitability of the individual to work alone and whether the location(s) of work itself presents risks.
2. Be aware that normal risks can be heightened for a person working alone.
3. Set up safe systems of work, utilising technology, where appropriate, to enhance response times and resilience.
4. Fulfill requirements for training and how best to monitor and supervise employees. Set limits for what is permissible during lone working and establish a clear action plan in the event of an emergency.
5. Ensure that it is a core part of your HR policy and that everyone is committed to maintaining lone worker safety.
The benefits of using technology for lone workers are the following:
It does do not require supervisors to make periodic visits as lone workers can "check-in" electronically.
A simple panic alarm can be activated immediately warning a designated contact of an incident.
The company does not need to involve staff to constantly monitor lone workers as the system automatically escalates warnings and detailed information, including Location (if activated), by Text or email so the relevant person can take control of the situation.
A complete activity audit log is constantly recorded, so you know where your staff were and when.
"We never realized how frequently someone ended up working alone until we carried out a risk assessment. We tried manual options but these weren't effective and were difficult to manage. Many systems turned out to be cost prohibitive for the risks we had identified. We also wanted to keep it personal. After much research we picked MyTeamSafe. It was so quick to set up and run. Now, whenever someone is working alone, we know where ever they are and they are safe. We can even log into the web Dashboard if we want to see what's going on. Staff are reassured and I know we are covering our legal duty of care.", says Michael Gough, Operations Manager, Stevens Rowsell (Precision).
Every good company needs to retain and take care of their employees. A company cannot afford for them to be off work or feel vulnerable. On average the price for the light touch app starts from £1.25 a day per company. This is a tiny price to pay for confidence, safety and duty of care. Lone working protection has benefits and cost savings for everybody.