Suzy Lamplugh
MyTeamSafe are extremely proud to be supporters of the Suzy Lamplugh trust.
If you don't know the tragic story of Suzy Lamplugh the read on.
If you do, then head off to the Suzy Lamplugh site to catch up on their latest amazing work to raise awareness and protect all that work on their own.
https://www.suzylamplugh.org/Pages/Category/personal-safety-advice
Mission and Vision
Their mission is to reduce the risk of violence and aggression through campaigning, education and support.
Their vision is a society in which people are safer - and feel safer - from violence and aggression; we want people to be able to live life to the full.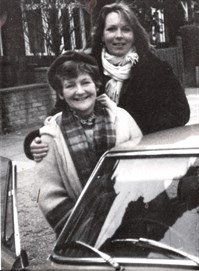 On the last Monday of July 1986, in broad daylight and in the middle of a working day, the unthinkable happened. Suzy Lamplugh, a 25-year-old, disappeared during the course of her work as an estate agent while showing a client round a house in Fulham.
Speaking at the time, the late Diana Lamplugh vividly recalled the phone call she received from Suzy's manager. He said:
''Do you have any idea where your daughter might be, Mrs Lamplugh? We wondered whether she could have called into home for lunch. I don't want to worry you, Mrs Lamplugh …. but Susannah left to show a house to a client just before lunch and she has not returned. We just wanted to check anywhere we could.'"
Diana recalled that it was so unlike Suzy, who usually stuck to the rules and regulations – something must have gone wrong. Read more...
Diana and Paul Lamplugh founded Suzy Lamplugh Trust in 1986 following the disappearance and later presumed murder of their daughter Suzy. At the time very little research had been done into personal safety and the term was rarely used. Paul and Diana became the foremost experts on personal safety and Diana travelled throughout the UK raising awareness of the subject.
Whilst Diana acted as the spokesperson for Suzy Lamplugh Trust during these campaigns, Paul worked tirelessly in the background, seeking the funding for a wide range of projects, as well as managing an ever growing team of staff based in their home.
Diana and Paul firmly believed that it was important that the lessons of personal safety should begin at an early age and Diana tirelessly toured the country talking both to whole school assemblies and smaller class groups. Many of the people who now come to us in business remember that first introduction to personal safety which left a lasting impression.
In March 2003, Diana suffered two strokes and was diagnosed with Alzheimer's. She subsequently needed specialist care until her death in 2011. During her time living in residential care Paul visited her every day and in 2014 he wrote a book about the life he created with Diana during her Alzheimer's called 'Life is for Living – with Dementia. Read more... 
We want to thank Suzy Lamplugh for featuring us and making us part of their community. We are proud supporters of the Suzy Lamplugh Trust and we are amazed by the amount of work they do to reduce the risks and violence in workplaces.
Keep updated with Suzy Lamplugh on Twitter
MyTeamSafe also provide extra support for Charities with lone workers. Find out more here. https://content.myteamsafe.com/charity-page/