Santa Has A Lone Working App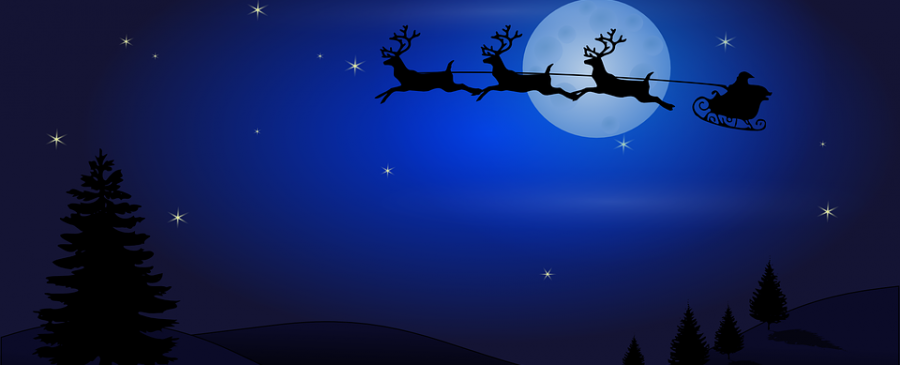 This year Mrs Claus has chosen MyTeamSafe to show duty of care to Santa.
This Christmas Santa and his wife are very excited to have subscribed to MyTeamSafe® lone working app. With Santa's easy regular check-ins around the world, Mrs. Claus is reassured he is always OK.
Santa can write notes to Mrs. Claus letting her know where his next stop is. If he feels unsafe and a naughty child is still awake he can always use the panic button. This immediately alerts Mrs. Claus with his exact location so she can quickly send Elfergency services.
MyTeamSafe … keeping hardworking Santa, and other Organisations, safer every day of the year.
Why does Santa have a lone working solution?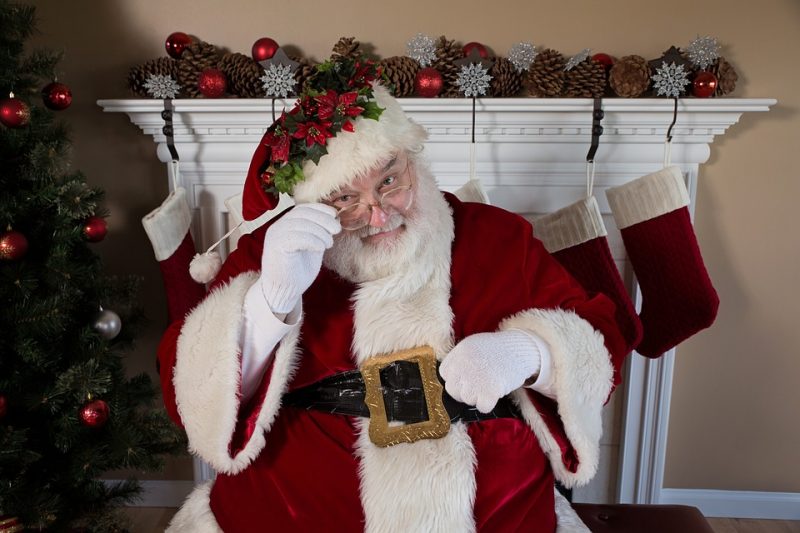 Mrs Claus wanted the ability to check Santa is safe this year. So she looked into lone working solutions and found MyTeamSafe's safety app.
MyTeamSafe ensures that your lone working requirements are fully satisfied. Santa will be well looked after this Christmas.
Mrs Claus has setup up a custom strategy in MyTeamSafe, which is a fully customisable feature allowing you to create the perfect strategy for your business needs.
For example, in low-risk scenarios, your strategy might require the lone worker to check in every 2 hours. They would be reminded with an alarm and push notification. When they are 15 minutes late checking in they would be alerted again. Then a final reminder by email when 30 minutes late. If they do not respond then their Supervisor would be informed by push, text or email with the worker's last location and contact details.
But it doesn't stop there – MyTeamSafe is much more powerful.
You can even write notes to your supervisor!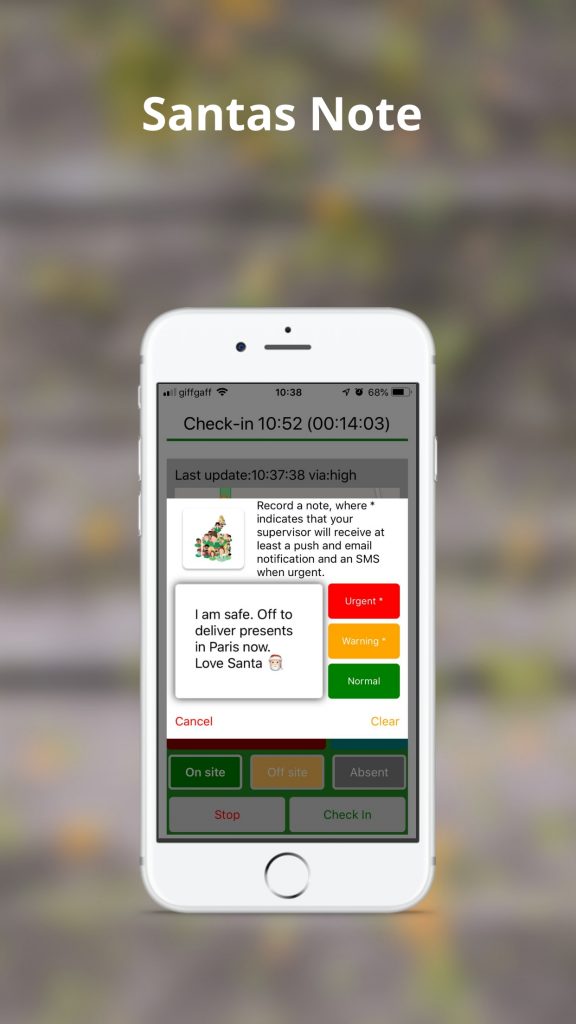 What Miss Claus sees on here Web Dashboard

Here you can see that Santa has written a note in the app. Mrs. Claus can view this on her web dashboard or if it was urgent it would be sent directly to her phone. This is such an easy way to keep Mrs Claus reassured he is having a safe journey and where he may be visiting next.
Mrs Claus can also keep a sharp eye on Santa by using GPS location. Mrs Claus and Santa had discussed if they wanted this feature either ON or OFF. They agreed with all the travelling around the world she thought it would be best to have it on. Now she can kick back in front of the fire with a hot chocolate and watch Santa travel the world from her Dash(er)board.
MyTeamSafe is filled with great features.
Automatic escalations
Audit Report
Real-time tracking
Panic alarm
Central web dashboard
Simple to use app with SMS fall-back
Note recording
Group and company management
Fire Roster
Usage Report (Company Summary)
And more…
With MyTeamSafe you will be given a 1 month free trial on any package. Once logged in there is plenty of Support Documentation and videos so that you know how the system works. Alternatively simply call our friendly team who are always happy to help.
MyTeamSafe's Website Click Here