Cyclist Safety; What You Need To Know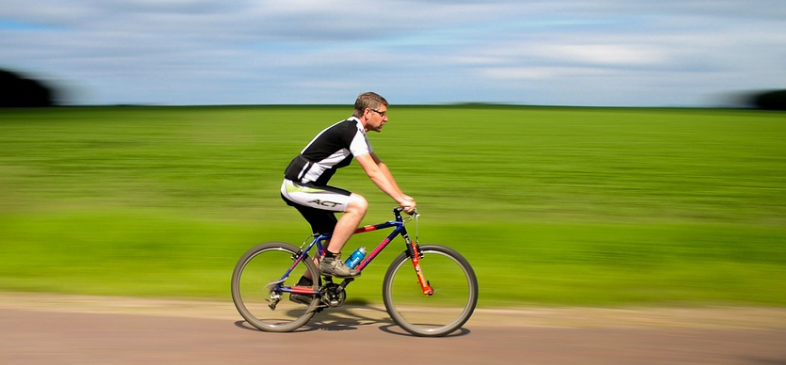 In this article, MyTeamSafe will be covering what you need to know about cycling safely on the road, including the highway code and possible fines you may face if you do not follow it. 
We were all really saddened in the office when we heard about Chris Froome's terrible cycling in 2019. Especially as it was only weeks away from one of the toughest sporting events in the calendar … the Tour de France.  
Chris Froome says he is lucky to be alive. I'm sure it helped that he had the right equipment. 
We all make mistakes but it proves, how even when cycling with others, there are so many dangers. So we thought we'd do an article about safe cycling.  
There are a lot of people who have been put off the idea of cycling, not just because of the potential dangers on the road but also the aggressive attitude drivers sometimes have toward the cyclists. 
There are many people who cycle on roads without any problems typically because they cycle considerately for both other road uses and pedestrians as well as making sure they are always visible to other road users. 
When cyclists consider basic bike safety they often begin to enjoy using a bike more frequently, whether that's commuting to work or casual journeys. 
1. Cycling safely
Consider wearing a helmet.

 If professionals do, why not you?

 

Keep your bike roadworthy and well maintained.

 

Ride appropriately

, 

 

keep 

clear of the curb

 and 

look well ahead for ob

structions like

 drains

 and 

potholes

 

Watch your speed in conditions like rain.

 

Follow the 

Highway Code

. – 

Do not jump red lights

 as

 this can result in a fine

 (this is explained later on in the article)

 

Be more aware of approaching the rear of lorries. Left turning lorries pose a significant risk to cyclists

 
This is an interesting article that points out the Key points for cyclists regarding the Highway Code and the Human Race Cycling Code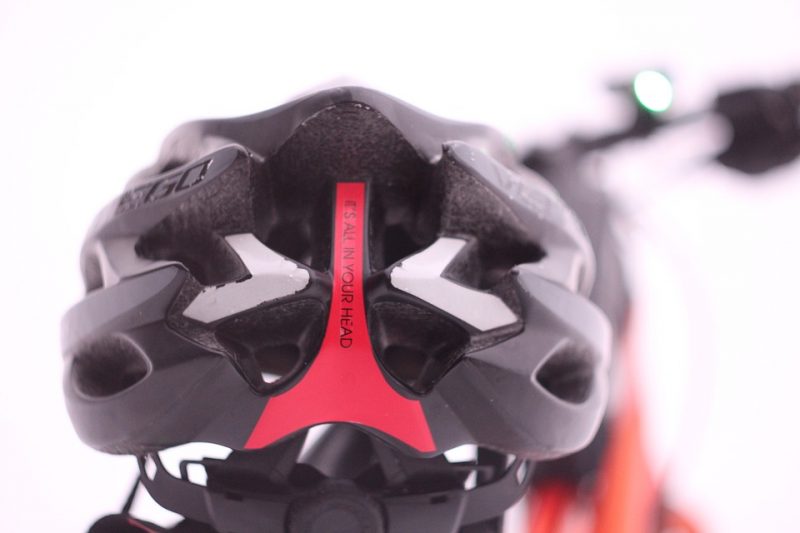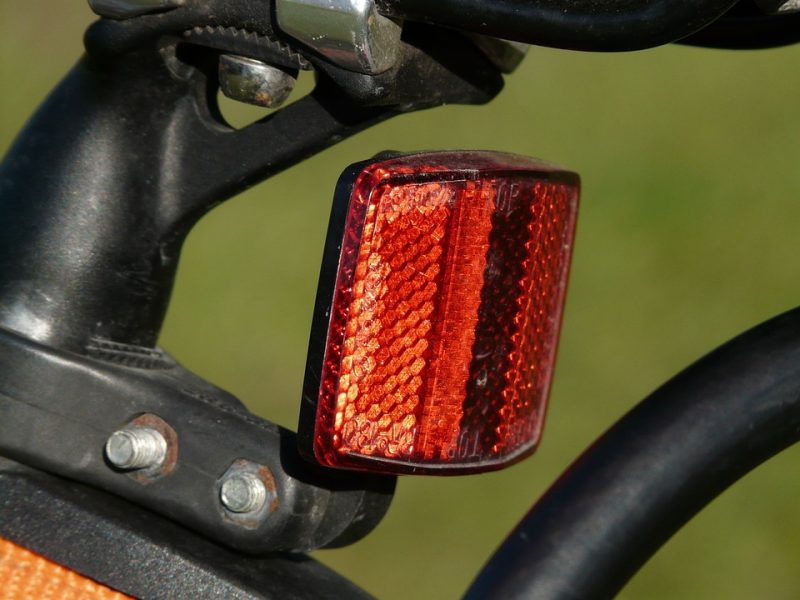 2. Be visible to motorists.
Consider wearing high visibility clothing when on the road.

Signal clearly – This helps motorists

 

Ride in the right position on the road – This prevents accidents and near misses.

 

It's a legal requirement to use front & rear lights after dusk, it's a good idea to have them on during the day too. 

 

Consider having a bell attached to your bike – Not all pedestrians can see you.

 
3. Tips for other road users
Give cyclists enough space.
At night make sure to dip your headlights when approaching a cyclist.
In wet weather, give cyclists extra room on the road when passing, surfaces may be slippery and vehicles create a lot of water spray.
When taking a left turn make sure to use your mirror and not cut up a cyclist or cause an accident.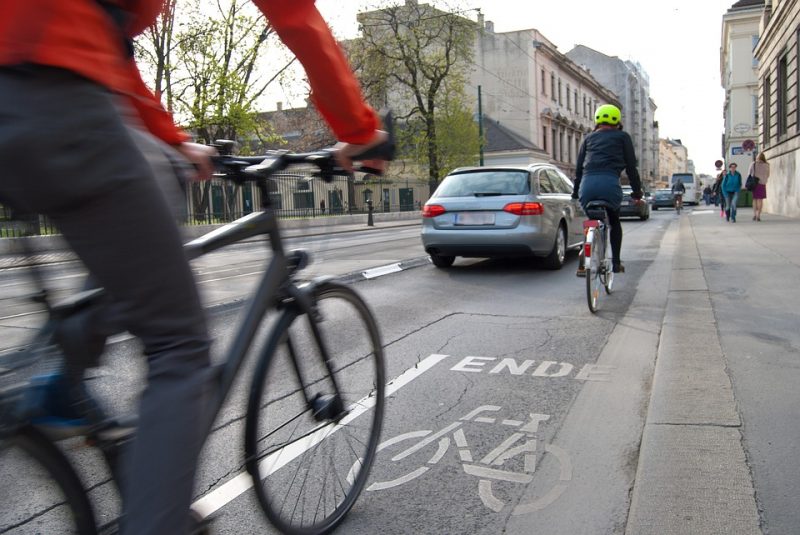 What are the legal requirements for
bike lights?
This is a great article from Cycling UK website that explains what is the Law and what is not when it comes to cycling  including the requirements on reflectors and Lights
What fines could you face?
The maximum penalty for cycling whilst under the influence of drink or drugs is a £1,000 fine, which is also the case for careless or inconsiderate cycling. The maximum penalty for dangerous cycling is a £2,500 fine. – Cycling drunk is a crime in the UK  
Driving too close to cyclists £100 
NEW law dictates that drivers must keep a minimum distance away from a cyclist while on the road or risk facing a £100 fine and three penalty points. – Driving too close to a cyclist  
Cycling on the pavement £30 
Although the law is a little more complex, the Highway Code clearly states: "You must not cycle on a pavement." The offense of riding a bike on the pavement is punishable by an on-the-spot fine, a fixed penalty notice of £30. – Is it illegal to ride your bicycle on the pavement? 
Cycling too quickly and injuring someone could lead to a two-year prison sentence 
The offense of furious cycling (one that dates back to 1861), is similar but involves the reckless and potentially dangerous speed of a cyclist. Cycling too quickly and injuring someone could lead to a two-year prison sentence. 
How many cyclists are killed each
year? (Latest)
Cyclists and motorcyclists are the most likely to be killed or injured on the road. -Cyclist Deaths
In 2016, 18,477 cyclists were injured in road accidents, including 3,499 who were killed or seriously injured.
Mr. Vine and Mr. Boardman are making the point that cyclists are some of the most vulnerable road users, and are unlikely to cause a road casualty. The tragic statistics support this.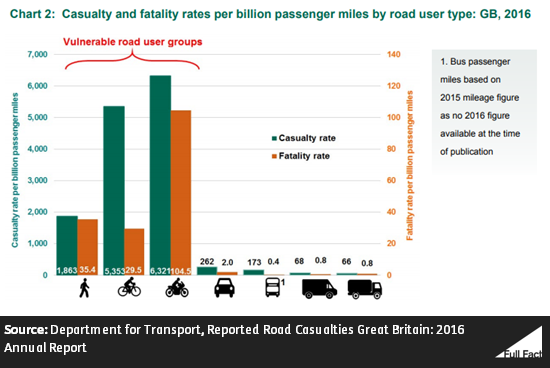 If you found this article interesting or you think others should read it please share using the buttons below.