MyTeamSafe®
A comprehensive and flexible lone working solution for businesses to prove their duty of care for all staff that work independently or without direct supervision, even occasionally.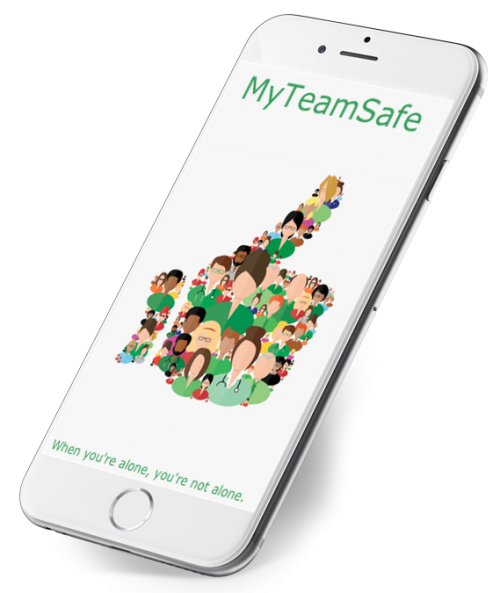 Automatic escalations
Keeping the supervisor informed
MyTeamSafe Lone Working App ensures that your lone working requirements are fully satisfied.
Your organisation can setup custom escalation strategies enabling you to decide when, who and how escalations are handled.
For example, in low-risk scenarios, your strategy might be to remind the lone worker when they are 15 minutes late. Then a final reminder when 30 minutes late. Then escalate to the supervisor when they are 45 minutes late.
In another scenario, you might remind the lone worker when they are 5 minutes late and the supervisor when they are 15 minutes late.
You can even write notes to your supervisor!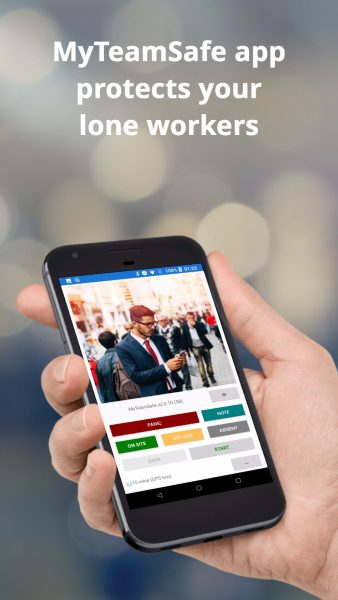 Are Your Lone Workers Safe?
Working late, opening/locking up, working from home, even going to external meetings. These situations might not be intrinsically dangerous but, even with a minor incident, the business is still responsible.
Each Violation Could Cost Your Business £20,000
By law, you are responsible to protect your staff's welfare. Each violation could cost you £20,000. Lone workers are particularly vulnerable, even for short periods of time (e.g. locking up, off-site visits or working from home).
MyTeamSafe monitors your staff safety through a mobile app and web dashboard. You keep control, not costly impersonal call centres. Sessions start automatically or manually with optional location tracking (GPS). Find out today how easy it is to protect your staff and your business.