Web Dashboard
MyTeamSafe is designed as a set and forget system for busy Organisations that don't want to have to constantly monitor staff manually.  It's about the reassurance for both employee and employer that if something is wrong someone will be automatically informed to take action.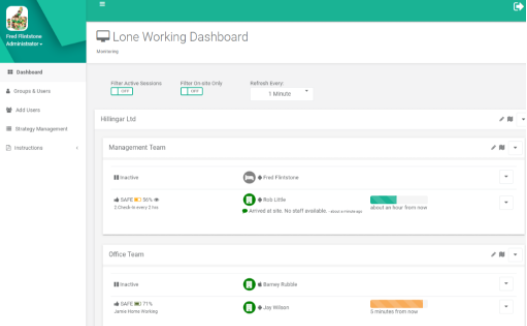 Organisations also want that additional peace of mind so you can also monitor staff status via the live web dashboard which has both Team lists and map views.   
Of course, you can also easily administer Groups, Users, and any Strategies you may use.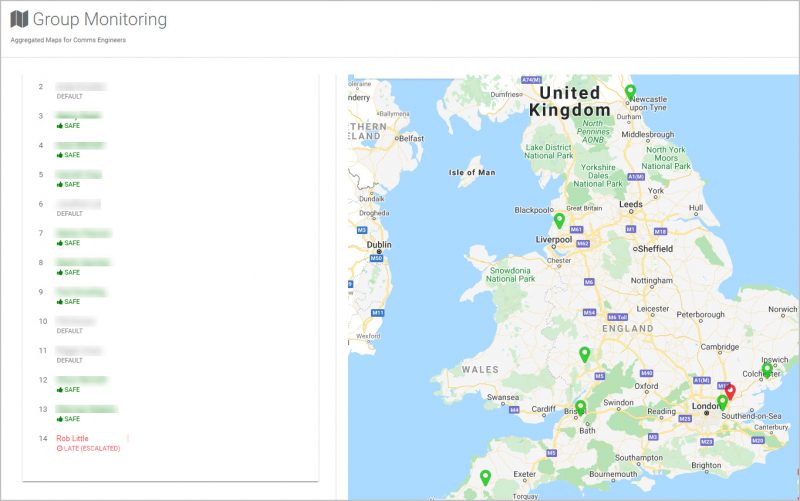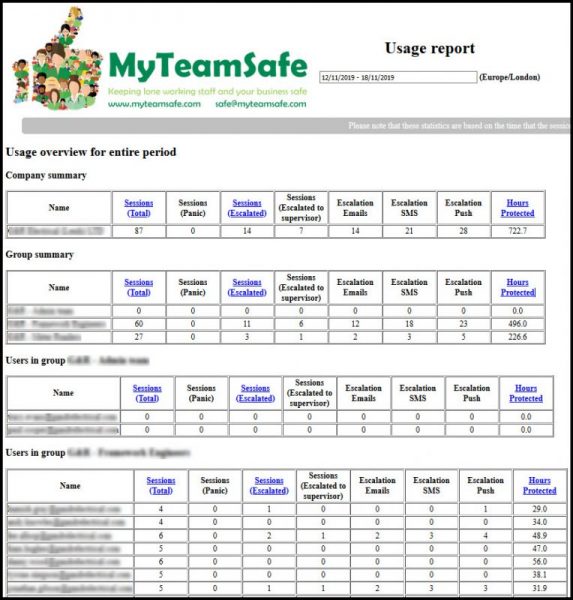 Quickly evidence the hours the business is protected as well as a team and individual usage with our KPI Usage report.  
You can also review a lone worker's activity history with our interactive report.  
 
MyTeamSafe makes it simple to prove your duty of care and ensure your employees are safe.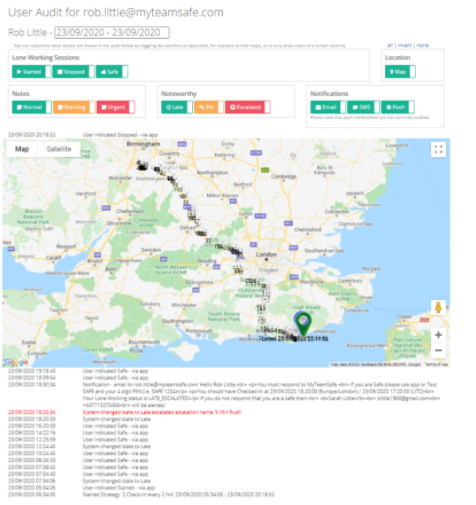 If this sounds interesting then why not register for a 1 month FREE trial and find out how quick and easy it is to protect your staff and your business.