SMS Fallback
When you have no 3G/4G data and no internet connection you can still use MyTeamSafe via SMS (Text)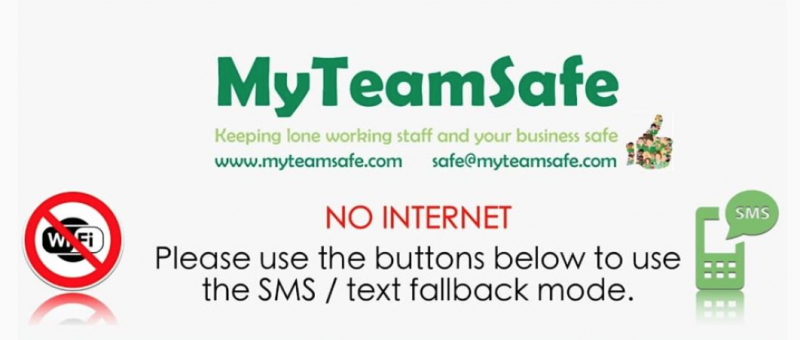 Smart Phones
If you have a Smartphone and have no Internet access or 3G/4G connection available you will see this screen indicating that you need to use SMS text messages as a fallback.
If you are connected to the Internet you can use the app.  You can also use the app if you have 3G/4G connection.  However, if you have run out of data you will not be able to use the app via 3G/4G and will have to use the SMS commands as a fallback​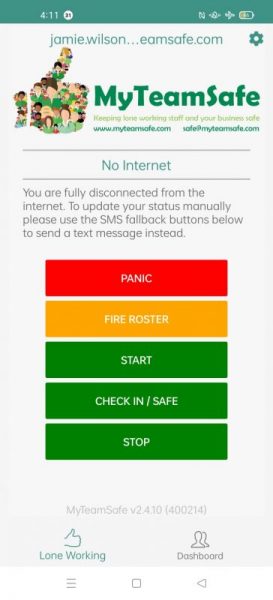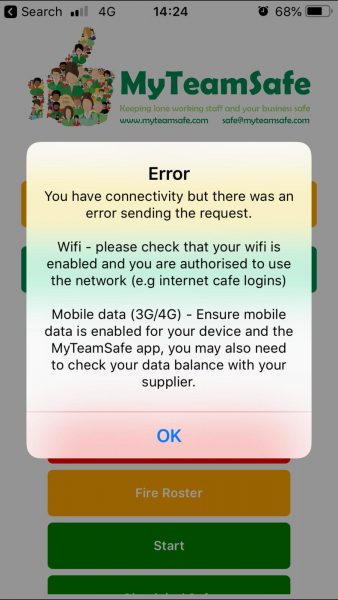 No mobile data
If you have ran out of mobile data MyTeamSafe will let you know that you can use SMS as a fallback.  (Using SMS enables you to still use MyTeamSafe via SMS)
Check out our app docs
Find out how to use the mobile app in our mobile documentation below.