Selecting A Strategy
Strategies are set up by the Administrator. Once these have been assigned to Users they will be visible on the User's home screen of the app.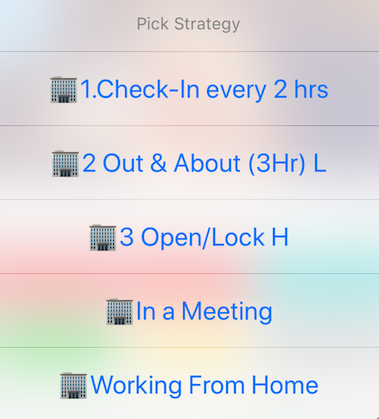 The above picture shows some example strategies.
How do I select a strategy?
Your default strategy will always be selected when the app launches, it will also be re-selected after a lone working session has completed
A strategy can be selected on the MyTeamSafes home screen on the App.
At the bottom right you will see a grey button with 3 dots inside, Once you click on this button a window will pop up showing you your strategies.
Once a strategy is selected you will notice in the bottom left your strategies name will appear, this indicates that you have selected this strategy.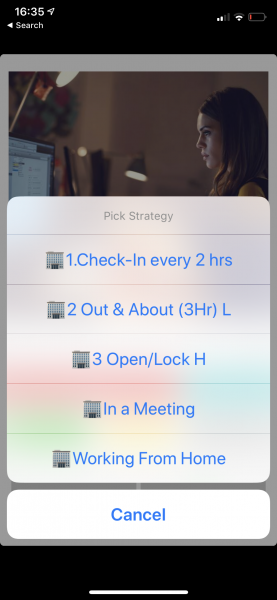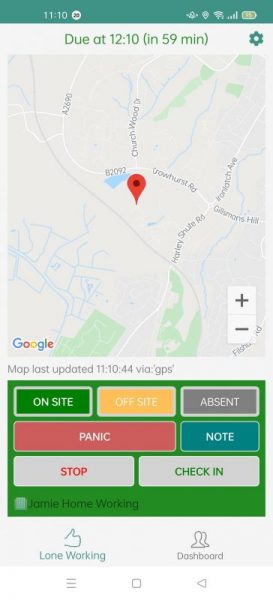 Check out our app docs
Find out how to use the mobile app in our mobile documentation below.