Logging into MyTeamSafe's app
Once the Administrator has set you up as a User you will be able to log into the app.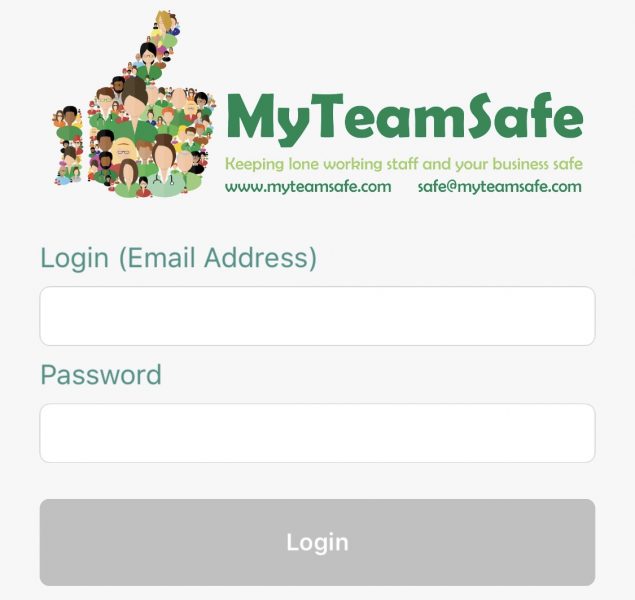 When you have been created as a User you can sign into the app by entering your email address and password provided then pressing the "login" button.
NOTE – for log out the button is not green on Android so could you mention that. It is grey.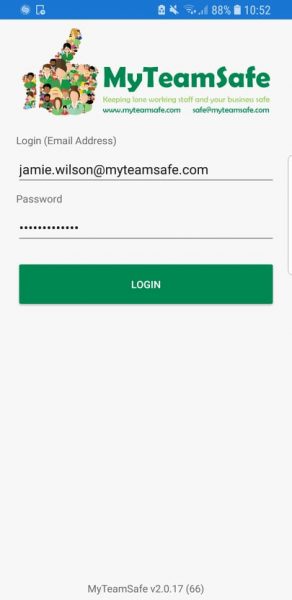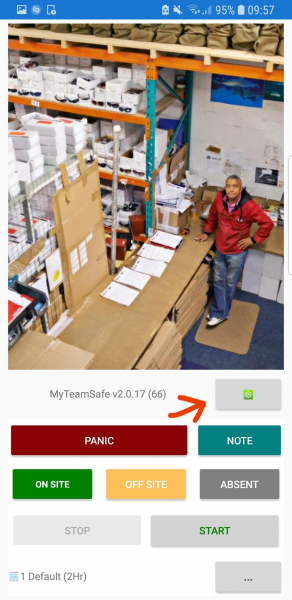 To sign out click the button with the green icon inside (Red arrow pointing in the screenshot)