Fire Roster
MyTeamSafe has a feature that allows you to text 'Fire' to the MyTeamSafe number. This then sends back a fire roster letting you know which employees are on-site, off-site or absent based on what the Users have set in their app.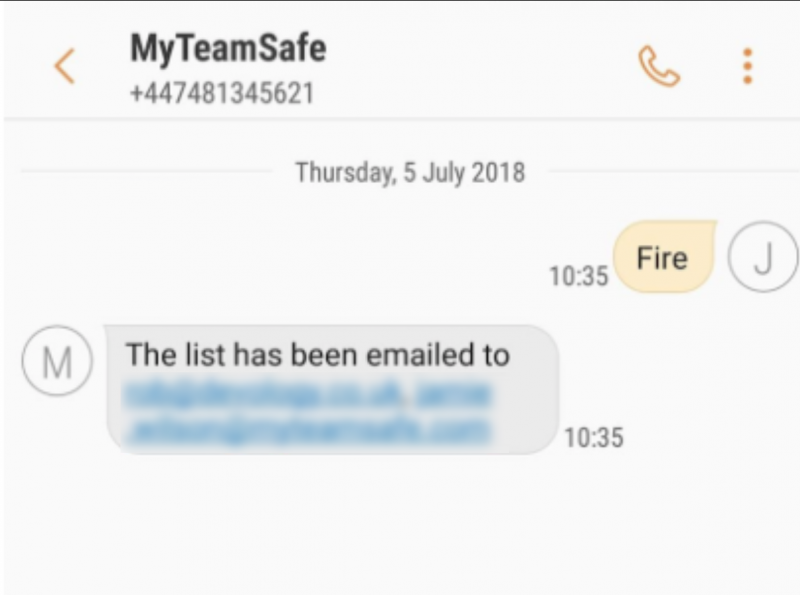 The approved Users can text "FIRE" to the MyTeamSafe mobile number.  They will then receive an email fire roster showing which employees are On-Site, Off-Site or Absent.
To enable users to request a fire roster (on-site list) you must first log in to the admin portal, then turn on the 'on-site permission' for each user that is permitted to initiate the fire roster. This is performed via the user management tab.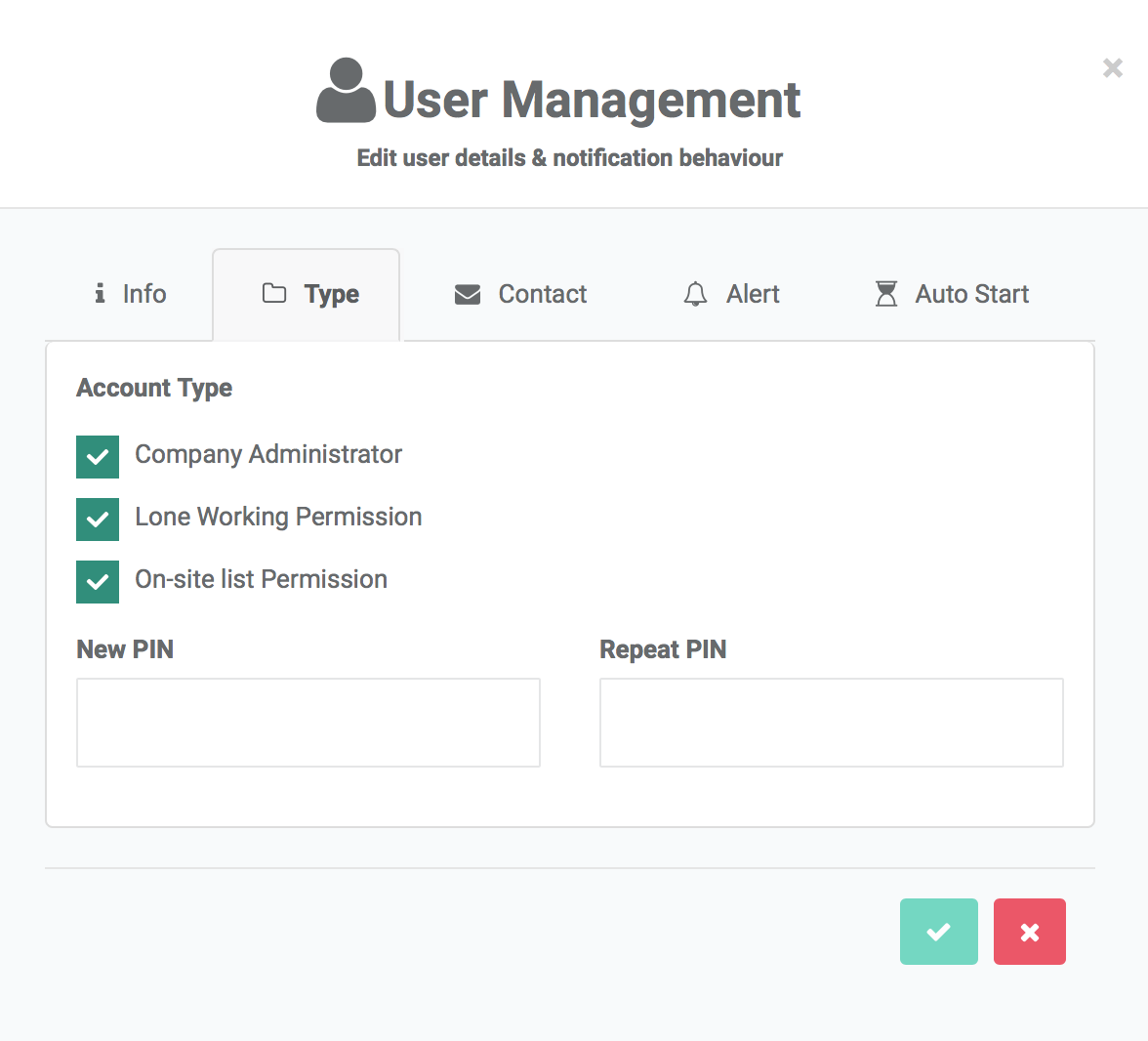 An email will be sent to EVERY user in the company with the 'on-site list' permission.
If a user has not changed their on-site status recently, they will be clearly marked with red to highlight that their status is stale.
The email will include a list of all users within the company, separated per group.
on-site = GREEN
off-site = AMBER
absent = GREY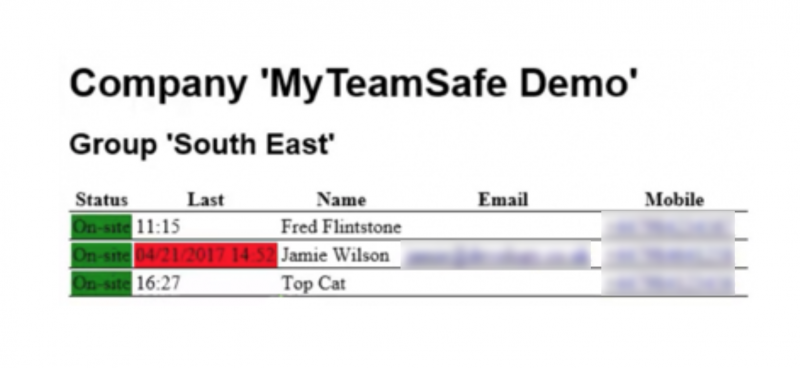 Check out our app docs
Find out how to use the mobile app in our mobile documentation below.