Setting Up Escalations
An escalation indicates what must be done when the lone worker is late checking-in.
You can target messages to the lone worker or supervisor, to their mobile app (push notifications), email, or text (SMS). Each message can be fully customised.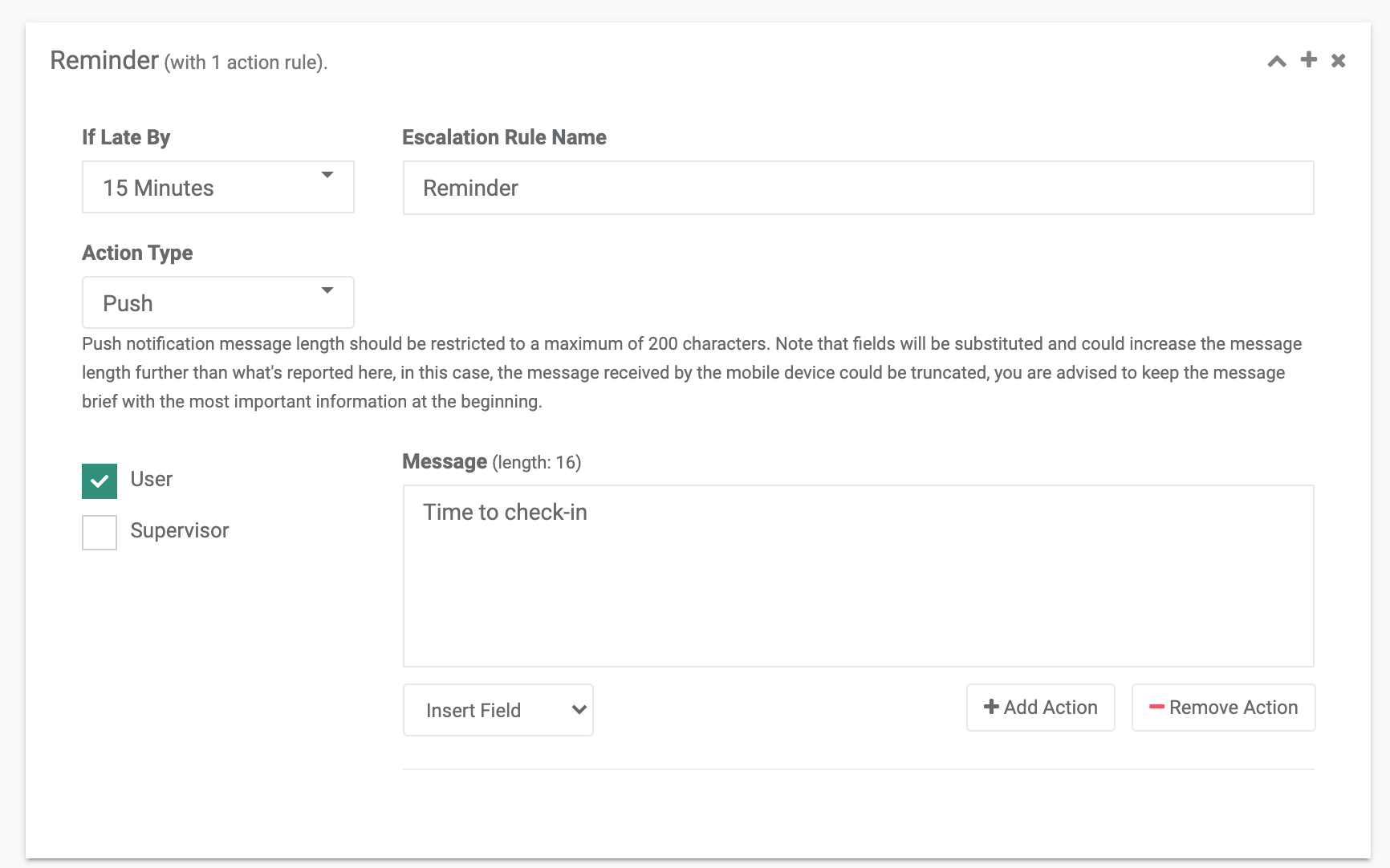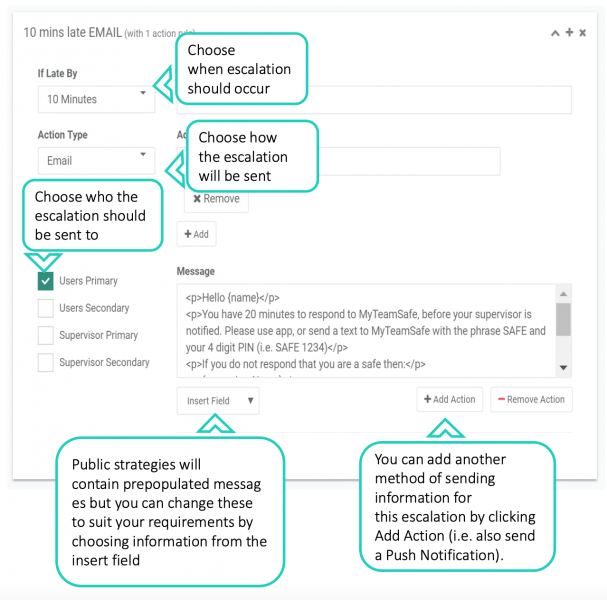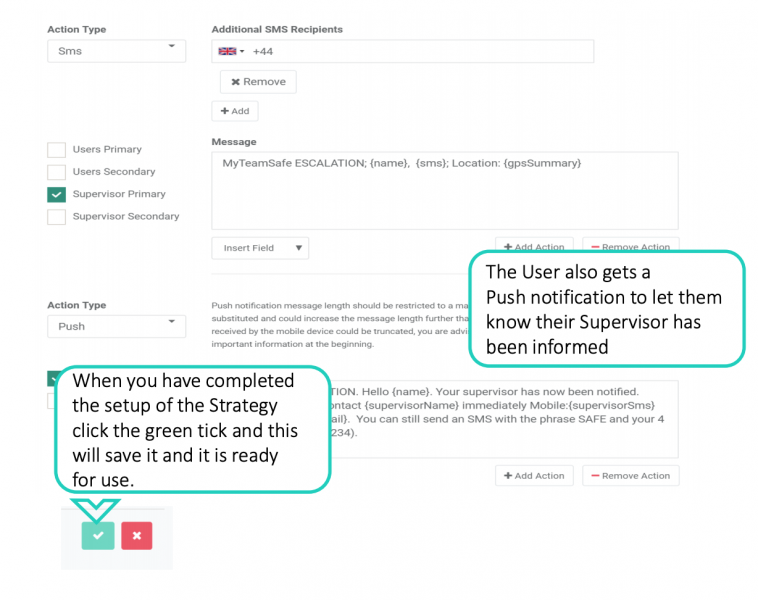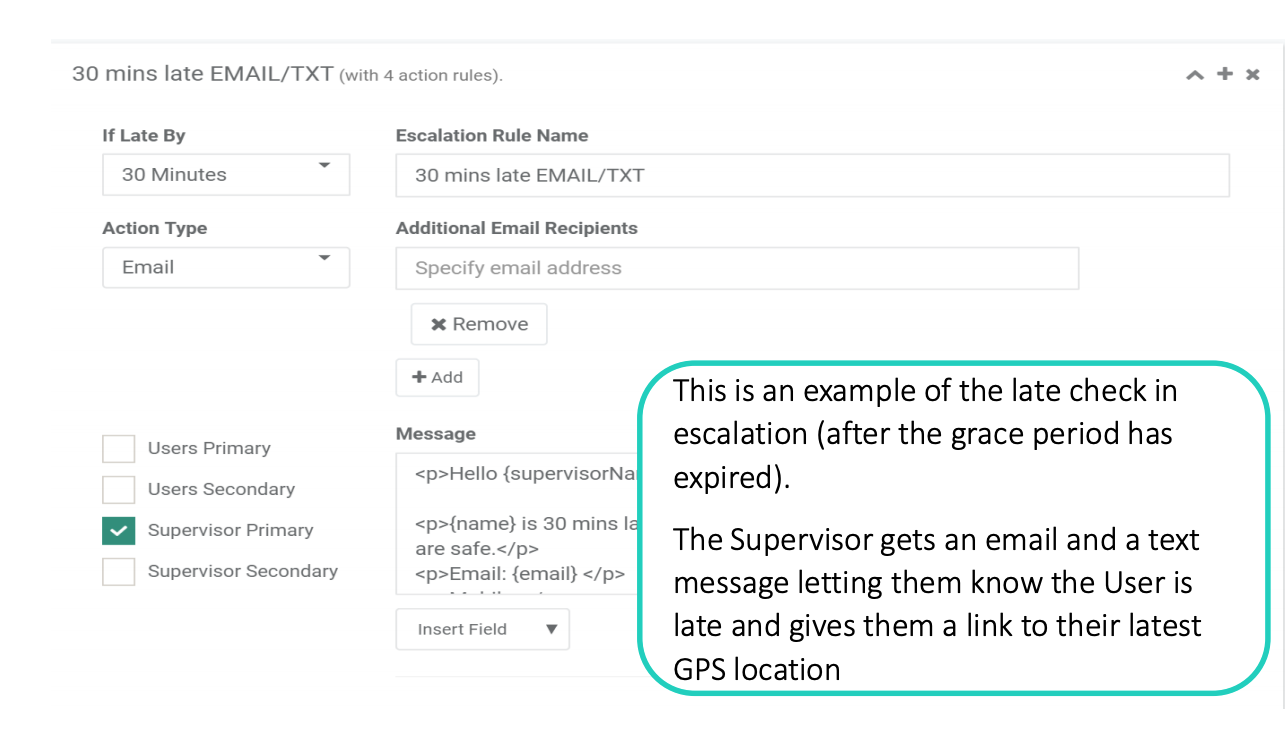 Check out our Admin docs
Understanding how the system works as an admin.