No Account ?
To use the MyTeamSafe lone worker system you need to first register an account. Once set up you will be sent a Welcome email to enable you to log in to the MyTeamSafe Administrator website. When you add lone workers/users they will be automatically sent an email with their log-in details for the App. 
Company – Your company name.
Administrator for company – All user fields here are for the initial administrator.
Email Address and Mobile Number – Used by the system for escalation SMS / text messages.  Your email address and password are used to log into the system
Strategy – A strategy defines how often a lone worker needs to check in and the escalation rules associated with this (i.e. who gets notified and how). Select our default strategy "1.Check-in Every hour" or choose a different strategy if required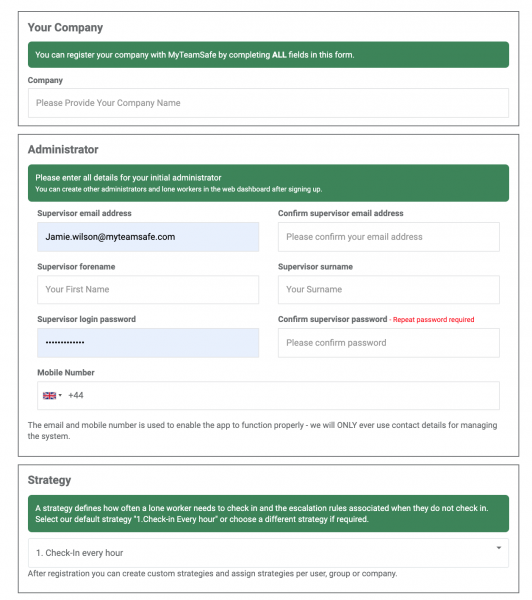 For Support on registering for a new account click here