MyTeamSafe® Lone Working App
MyTeamSafe is specifically designed for lower risk lone workers and home workers. The award winning flexible, automated and affordable solution that keeps you in control.
Duty of care might be a legal obligation but it doesn't demand impersonal call centres. It is about reassuring staff and knowing that they are OK.
MyTeamSafe® Safety
The award winning Lone Worker solution that enables you to keep in control of your staff's safety, they way you want to. Different jobs have different risks, from off-site visits to working from home or working late in an empty building. Ensure your duty of care for each role.
Safety app with text fall-back
Staff must check-in regularly. Late check-ins are automatically escalated according to your rules. Notifications via app, email and text (SMS) or Voice call
Central web dashboard
Central Dashboard with live tracking. Safety reporting and User administration.
Monitor via mobile
Supervisors can quickly monitor lone working staff via the dashboard on their smartphone or tablet.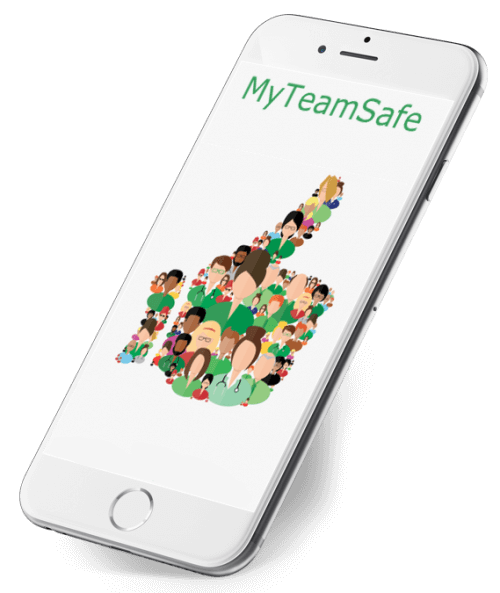 Panic alarm
Activate the panic button and your supervisor will be alerted immediately. Keep control of the situation and how to respond.
Real-time tracking
Optional location tracking (GPS), enabling real-time location updates via the dashboard or mobile app. Including what3words integration.
Flexible Strategies
You define different strategies to meet different risks. You are in control of how often users check-in and what happens at each step if they don't.
Low cost
It's sometimes said you can't put a cost on safety but with MyTeamSafe you can. A full lone working solution from £2.50 per user per month. No hidden costs or setup charges.
You create different escalation strategies to meet your range of lone working scenarios.
You decide how often Users need to check-in.
You are in control of when, who and how escalations are handled if they are late using a mix of  alarms, push notifications, emails and SMS and automated voice calls.
Keeping Supervisors informed
MyTeamSafe Lone Worker App ensures that your lone working requirements are fully satisfied. Lone worker safety isn't just about Panic buttons or timed check-ins. There are many situations where a someone may need to quick communicate to their supervisor.
Users can write notes that are logged in the system and appear on the web dashboard as well as the Supervisor's mobile dashboard. Different notes have different importance levels, from simply logging information to the users records to immediately sending a Text/SMS and email to Supervisor.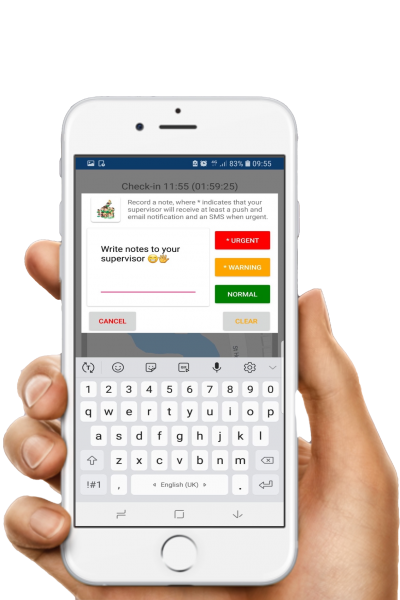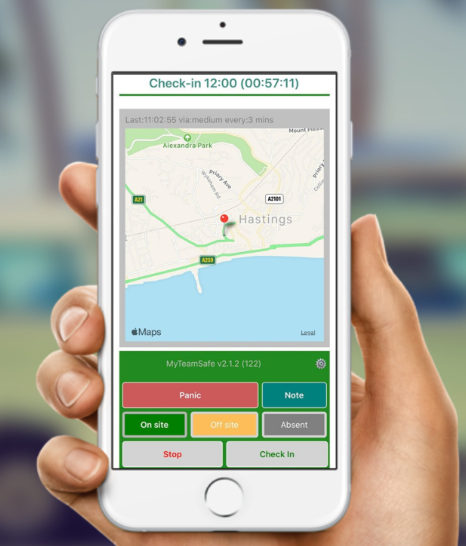 Are Your Lone Workers Safe?
You have the same legal duty of care for all your workers, not just the ones that you can see around you.
HSE states "Lone workers are those who work by themselves without close or direct supervision" "As an employer, you must manage any health and safety risks before people can work alone"
You must risk assess any person that may have to work independently or without direct supervision and put in place policies and safety systems to minimise any risks:
People making visits
People working late
Opening/locking up
Home workers
Going to external meetings.
Staff out on the road
These situations might not be intrinsically dangerous but, even with a minor incident, the business is still responsible. Lone workers are particularly vulnerable, even for short periods of time.
Each violation could cost your business an unlimited fine.
By law, you are responsible to protect your staff's welfare. Until recently fines were capped at £20,000. They are now unlimited! Can you afford to ignore the risks of your lone workers?
MyTeamSafe monitors your staff safety through a lone working app and web dashboard. You keep control, not costly impersonal call centres (ARCs). Feedback shows that lone workers are significantly more comfortable using a safety app where their "buddy"/supervisor is their point of contact if something goes wrong, rather than a remote third party.
You can be up an running protecting your staff and your business in 15 minutes.
We even provide a free concierge service so you get everything working exactly as you require, for your business needs.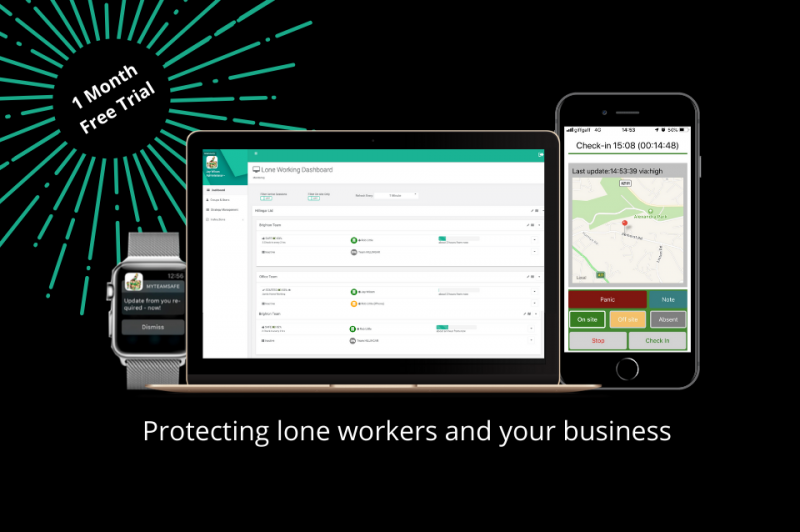 Don't wait until it's too late. Start your FREE Trial today
and immediately protect your employees & your business.