Work Accidents – The Top 5 Most Expensive Accidents In History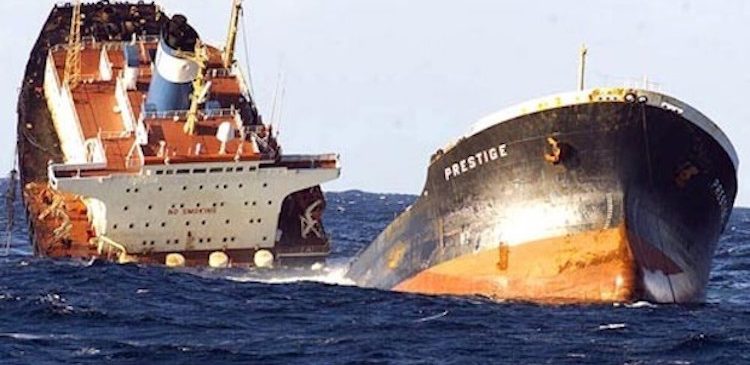 Chernobyl – $200 Billion
1986 on April 26th there was the most expensive accident in history. What caused this horrific accident? The nuclear reactor at the Chernobyl power plant exploded causing, officially, 31 deaths immediately. But a up to a further 125 thousand people have now died who were in the clean-up teams. Over 200 thousand people were evacuated.
Here is some history of Chernobyl: http://chernobylgallery.com/chernobyl-disaster/timeline/
Space Shuttle Columbia Explosion – $13 Billion
In 2003 on February the 1st, the space shuttle Columbia exploded over Texas killing all 7 crew members.
For more information about the Columbia Space Shuttle: https://www.space.com/19436-columbia-disaster.html
Prestige Oil Spill – $12 Billion
In 2002 on November the 13th there was a bad storm. The captain of the huge oil tanker feared the worse, the storm was too much to handle. The tanker completely split in half spilling 20 million gallons of oil into the sea.
for more information about the Prestige Oil Spill: https://en.wikipedia.org/wiki/Prestige_oil_spill
Space Shuttle Challenger Explosion – $5.5 Billion
In 1986 on January the 28th, a space shuttle exploded just 73 seconds after take off . Killing all seven highly trained crew members inside.
For more information about the Space Shuttle Challenger: http://www.history.com/topics/challenger-disaster
Piper Alpha Oil Rig – $3.4 billion 
1998 on July 6th was the day of the world's most expensive off-shore oil rig disaster.  This massive disaster was caused by a faulty safety valve. This incident cost 167 workers their lives.
for more details about the Piper Alpha Oil Rig: https://en.wikipedia.org/wiki/Piper_Alpha
Providing a lone worker with a safety system not only provides reassurance but also protects them if the worst does happen – The panic button can be used when situations become serious, such as accidents or they feel vulnerable or unsafe situation. When the Panic alarm is raised the Supervisor is immediately informed, with the lone workers latest location.
---
You can learn more by visiting the MyTeamSafe website – you can try our award winning lone working solution free for 30 days, with automated voicecalls, text (SMS), email and push alerts.

 

 
If you found this article interesting feel free to share it using the links below.